Covid Safe Operations
The Dublin Skylon Hotel has been awarded the 2021 Covid-19 Safety Charter: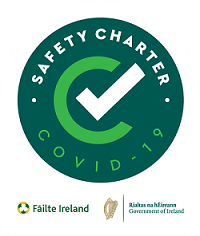 To assure the comfort, health, and peace of mind of all our visitors and associates, we have implemented the following detailed safety plan for our reopening: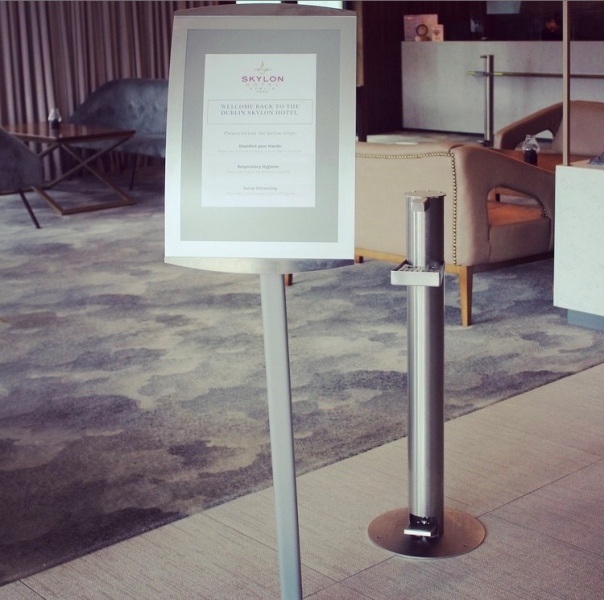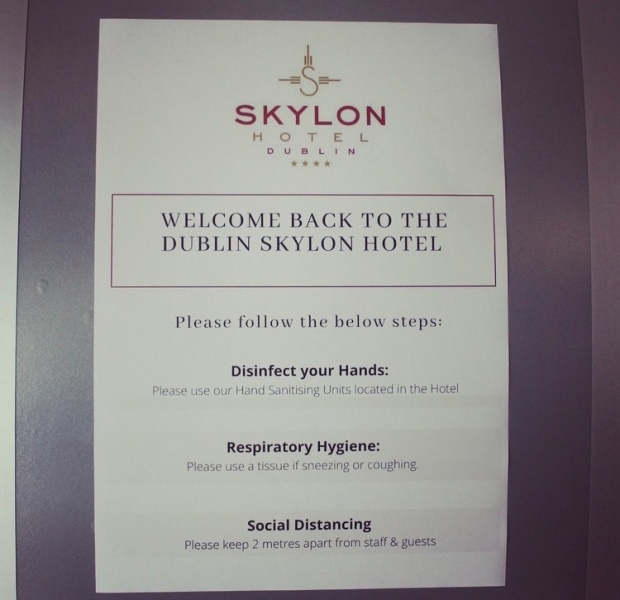 General Covid Safety Operations:
• The Dublin Skylon Hotel operates with reviewed and reworked hygiene measures.
• Sanitising stations at all key entry and exit points for use.
• Pre-booking process in operation to minimise queueing.
• Masks are available at check-in.
• PPE and screens in key public areas and Back of House.
• The Skylon team is fully trained on best practices regarding Covid-19.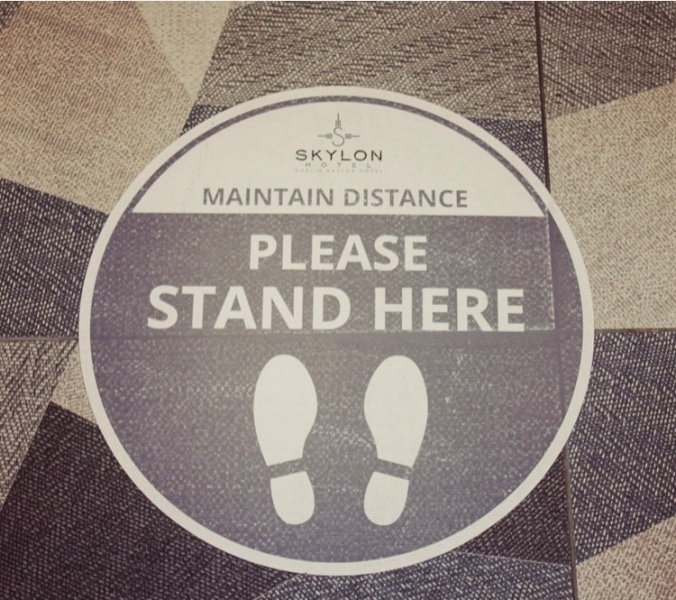 Skylon Bar & Grill
• Our PPE trained team will be wearing personal protective equipment all the time while serving.
• Anti-bacterial soap or hand sanitiser is available in all the Bare & Grill areas.
• Increased Frequency of Cleaning: Door handles, tabletops, handrails, and trolleys.
• We are encouraging cashless/contactless payments.
• We are using disposable menus to prevent cross-contamination.
• We are using individually packaged condiments.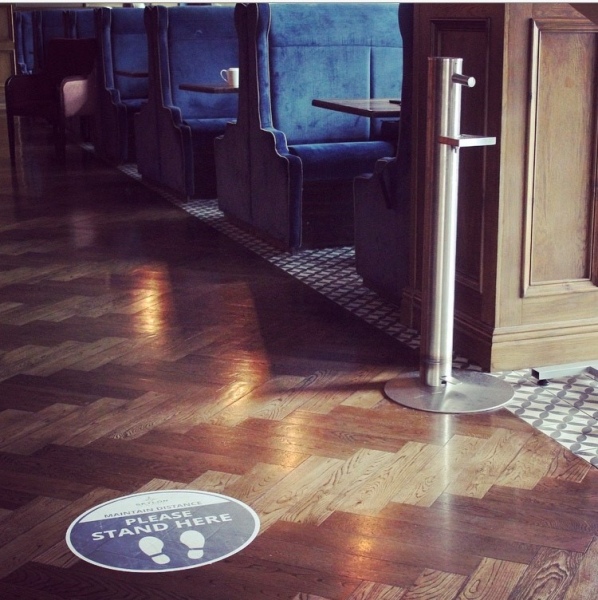 Pre-Arrival at the Dublin Skylon Hotel
• Protective screens are installed at reception to protect our internal and external guests.
• Frequent sanitisation of high touchpoints such as elevators, reception countertop, credit card terminals, and pens etc. throughout the day.
• Pre-payment is taken, and room keys are available for collection upon check-in.
Arriving at the Dublin Skylon Hotel
• Parking: Self-car parking available.
• The Skylon Bar and Grill adheres to the guidelines provided by COVID-19 restrictions in Ireland.
Please visit the following link for detailed information:
https://www.citizensinformation.ie/en/covid19/living_with_covid19_plan.html#
Departing the Dublin Skylon Hotel
Guests are asked to leave their key cards in a designated section at reception and their receipts will be sent over via email.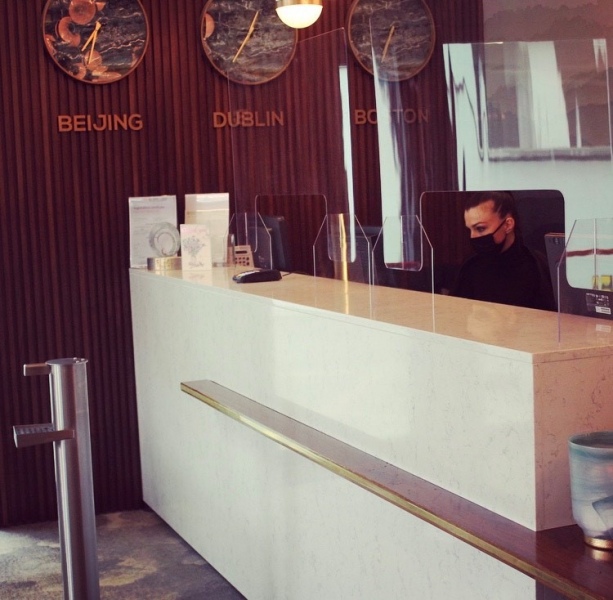 Booking for Dinner at the Dublin Skylon Hotel
• Guests can book for dinner at the Dublin Skylon Bar and Grill by phone or email.
• Guests require to produce proof of full vaccination or proof of immunity (recovered from COVID-19 in the past six months) and ID proof.
• Children (Under 18) who are accompanied by adults do not need proof of vaccination.
• Minors (Under 18) will need to provide vaccination certs or proof of immunity.
Housekeeping at the Dublin Skylon Hotel
• All employees are trained on the latest protocols and best-practice standards concerning PPE, social distancing, cleaning standards and hygiene practices.
• All cleaning standards are fully reviewed and updated to ensure we have robust enhanced cleanliness and hygiene practices.
• We have conducted a full review of all cleaning agents and chemicals in conjunction with our partner Ecolab.
• We have strategically placed hand sanitising stations throughout public areas.
• We have implemented a documented sanitising program in place to ensure all public area high touchpoints (door handles/ lifts/ handrails etc.) are sanitised on a regular basis throughout each day.